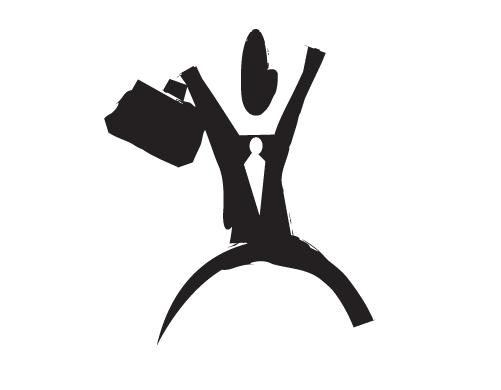 Services and Resources for Employers - www.calgary-employment.ca
CAES assists job-seekers to overcome barriers, understand workplace culture and fill the personnel needs of inclusive employers in Calgary.
CAES works with each client to identify their ideal work setting and employment support needs. Job interviews and employment placement are facilitated in accordance with the client's goals. We then provide ongoing follow-up support to both the client and the employer in order to strengthen their skills and working relationship as well as ensure job satisfaction and retention.
What do we offer?
Career Exploration / Goal Identification
Career Counseling / Action Plans
Resume Development
Interview Skill Development
Supported Job Search / Placement
Job Coaching & Job Retention Support
Employability Workshops
What kind of jobs do we find our clients?
All job searches are client directed based on their interests, aptitudes and abilities. Employment settings vary widely and include office clerical, customer service, automotive/mechanical, retail, security, helping professions and trades and manufacturing.
Who uses our Services?
CAES serves adults with disabilities or multiple barriers to employment, who require support with finding & maintaining employment.
The program services are funded by various departments of the provincial and federal governments. These government departments specify details around service eligibility. CAES encourages prospective clients and advocates to fill out a CAES Referral form and to make inquiry about individual eligibility for services via e-mail or phone.
Service 'Path'
Upon receiving a referral, CAES will respond to the applicant within two weeks to confirm eligibility and arrange to meet with the applicant, exchange information and determine the ability of CAES to meet their employment goals.
If CAES is able to serve the individual, a Career Consultant will begin working with them immediately to help them prepare for their job search.
(In the event that CAES is unable to meet the Individual's needs with the resources available, a letter / communiqué and summary of recommendations will be provided to the referral source.)
Subsequent to any required career exploration and employment preparation activities / services, clients will meet with a Job Marketer to confirm and discuss their job choices. The Job Marketer may then begin searching on behalf of the client in order to secure job interviews according to the client's interests. (Clients will be expected to be involved in job search, and all interviews which arise.)
During the marketing process, the client may wish to access other employment services through CAES such as Career Exploration Groups, Employment Workshops, resource assistance, etc.
If support is required with job training, this can be facilitated by CAES at the work site. It will be necessary for clients to develop a degree of independence, and become able to rely on natural supports at their workplace.
Clients and employers may rely on our ongoing follow-up and support with regard to any required consultation, re-training, and / or mediation.
Eligibility
Participants must meet the following criteria:
PDD Service Eligible - or,
at least 18 years old
self identify as having a permanent disability
not eligible for employment insurance
unemployed or underemployed
CAES has additional contracts to serve Urban Aboriginal Job-Seekers with Multiple Barriers to Employment. Prospective clients should explore eligibility with the Program Manager.
Participants
should be essentially work-ready and expressing a desire for employment
should have the stamina and stability to be able to maintain a minimum of part-time employment
Intake
If you're interested in joining our Supported Employment Program, please download, and fill out our Referral Form (209KB PDF) using Adobe Acrobat Reader (not a web browser).
Please direct your intake questions for CAES to Melissa Price.
Phone: 403.283.0611
Fax: 403.283.0691
Email: caes.intake@c-a-s-s.org
Email CAES using our contact form.
The best preparation for employment success is working
This project is funded in part by the Government of Canada's Opportunities Fund.