CASS is excited to announce that we are moving our main office to a new location!
After 10 years at our current location it is time for a change. The CASS Senior Leadership Team has spent a considerable amount of time with the assistance of Avison Young's Calgary branch to find the perfect new location for our main office over the past year and a half.
On June 3rd 2022 CASS will leave our current space and move in to Suite 310, 525 – 28th Street SE, Calgary Alberta, T2A 6W9.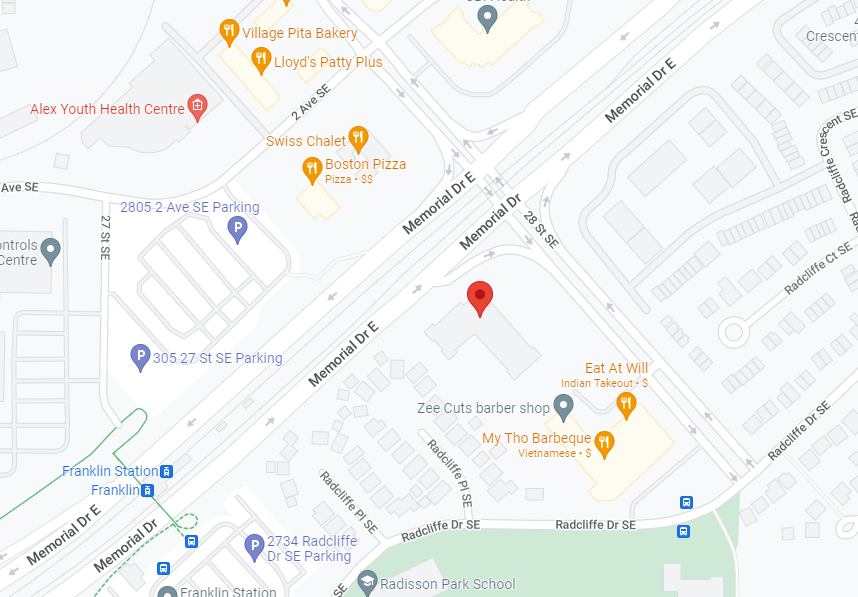 Please be advised that our phone and fax lines will be down on June 3rd 2022 while we make the move and staff that typically operate out of our main office might have limited availability on that day.
Finding the perfect new space for our main office was no easy task, but we think we've accomplished just that. We had very specific requirements in mind, ones that our partners at Avison Young were not used to hearing. CASS needed a lot of room for our new office, a bright welcoming space, a reasonable price, a good landlord, and most importantly accessibility, accessibility, accessibility!
And when we say that accessibility was top of mind, we mean accessibility in all the ways. We needed our new office to:
be reasonably central so that it would be accessible to people living in all quadrants of the city.
be highly accessible via Calgary Transit including close proximity to an LRT line so that it could be easily accessed by people that might not have their own vehicles.
have sidewalks! You might be surprised at both how important this is for accessibility, and how difficult it was to meet this requirement.
be developed on the inside with accessibility in mind.
After a lot of searching all over Calgary we were extremely fortunate to have met all of the criteria which we set out at our new home – Radisson Centre.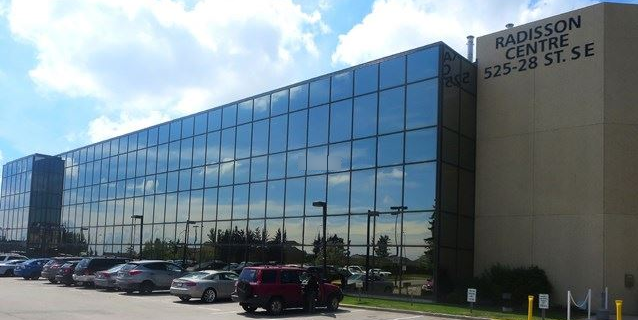 The importance of accessible office space has been a hard learned lesson for CASS. When selecting the office space in which we currently reside at 2335 30th Ave NE, accessibility was unfortunately not at top of mind and we have lived with the consequences of that oversight ever since. When we first moved in to 2335 30th Ave NE 10 years ago there was very little that had been done to improve accessibility.
To address some of the accessibility shortcomings in our current office space, CASS accessed the Enabling Accessibility Fund through the Government of Canada and matched funds from our own budget in order to install door-openers and grab-bars throughout the building. We also found that the lack of sidewalks and crosswalks presented very real barriers for people accessing this space. To address these issues we engaged with other nearby organizations with similar mandates to lobby the City of Calgary to have sidewalks and crosswalks installed. Unfortunately that effort was ultimately unsuccessful. In the end, these accessibility failures made for some very important lessons for CASS which we then applied in our search for our new office space.
Our new space already benefits from some accessible design including main entrance door openers, a newly built accessible/family style gender-neutral washroom which was part of our negotiations, and more. To be certain that our new space was as good as it could be, we enlisted the support of our own Accessibility Consultant Cal Schuler and asked him to complete an accessibility audit and provide us with recommendations as to how we could make sure our new space would be accessible for everyone. Cal completed that audit and then provided us with some insightful recommendations to further improve accessibility which we have largely implemented and which we will continue to work on.
To date we have found our new Calgary-based landlord Edon Management to be extremely pleasant to work with and strongly aligned with our own values. Edon was highly committed to accessibility even before CASS stepped on to the scene and has been very receptive to our recommendations for further accessibility improvements. Like CASS, Edon is also committed to diversity and inclusion. Additionally, like CASS, Edon takes the COVID-19 pandemic very seriously and has implemented ventilation and air filtration enhancements across their managed properties including Radisson Centre and has a mandatory vaccination policy for their staff.
Finally, our new location has some really great neighbours including Momemtum, Inclusion Alberta, Progressive Alternatives Society of Calgary, and Community Living Alternative Services among others.
We look forward to seeing you all at our new main office location soon!