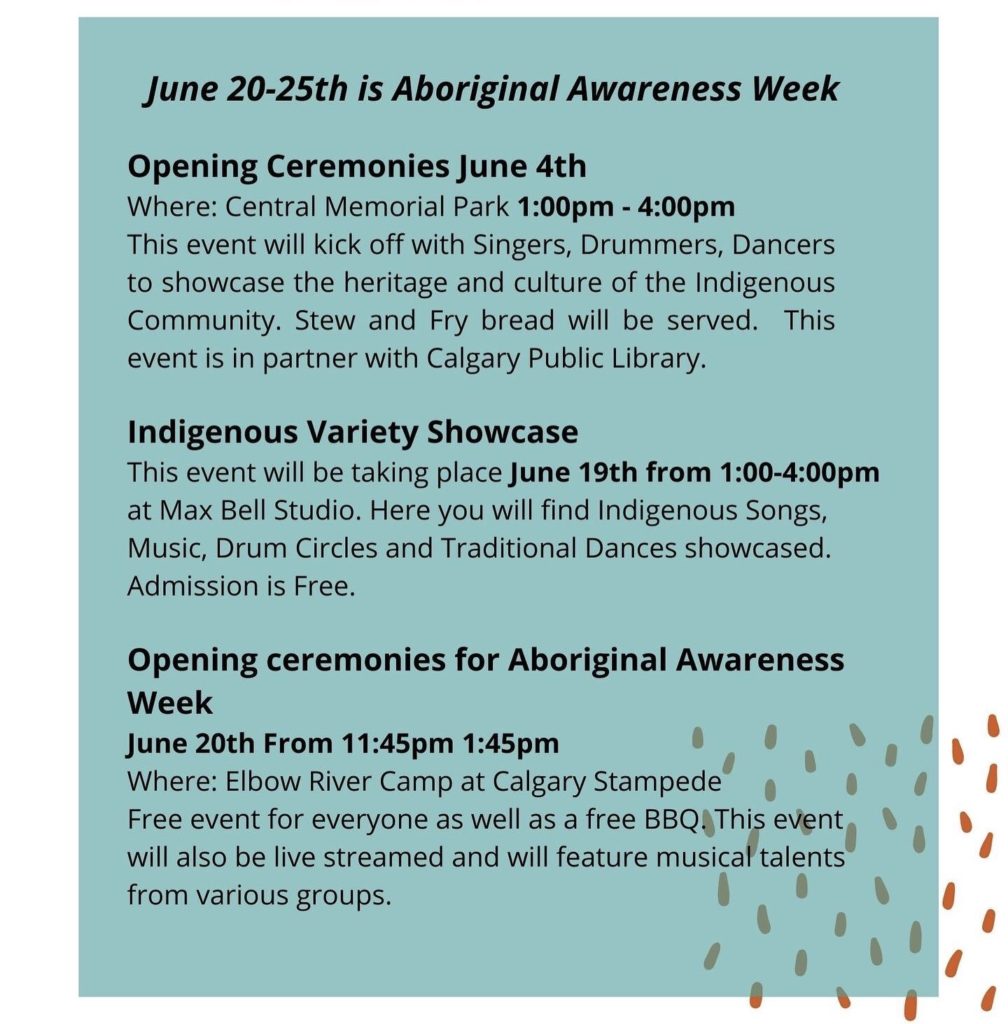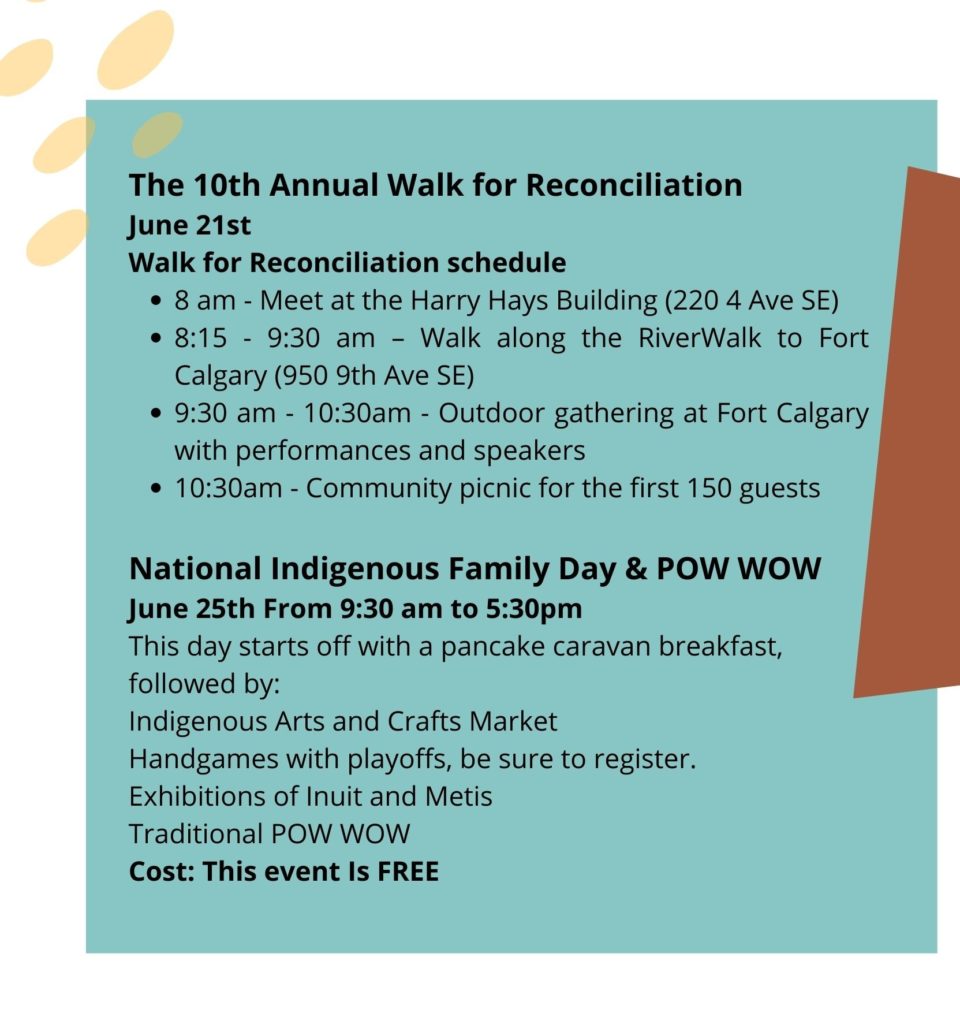 Opening Ceremonies June 4th
Where: Central Memorial Park 1:00pm – 4:00pm
This event will kick off with Singers, Drummers, Dancers to showcase the heritage and culture of the Indigenous Community. Stew and Fry bread will be served. This event is in partner with Calgary Public Library.
Indigenous Variety Showcase
This event will be taking place June 19th from 1:00-4:00pm at Max Bell Studio. Here you will find Indigenous Songs, Music, Drum Circles and Traditional Dances showcased.
Admission is Free.
Opening ceremonies for Aboriginal Awareness Week
June 20th, From 11:45pm 1:45pm
Where: Elbow River Camp at Calgary Stampede
Free event for everyone as well as a free BBQ. This event will also be live streamed and will feature musical talents from various groups.
The 10th Annual Walk for Reconciliation
June 21 at 8:00 am The Walk starts at the NW corner of the Harry Hays Building (220 4 Ave SE, Calgary).
Free Picnic for the first 150 people at Fort Calgary.
Walk for Reconciliation schedule
8 am – Meet at the Harry Hays Building (220 4 Ave SE)
8:15 – 9:30 am – Walk along the RiverWalk to Fort Calgary (950 9th Ave SE)
9:30 am – 10:30am – Outdoor gathering at Fort Calgary with performances and speakers
10:30am – Community picnic for the first 150 guests
National Indigenous Family Day & POW WOW
June 25th From 9:30 am to 5:30pm
This day starts off with a pancake caravan breakfast, followed by:
Indigenous Arts and Crafts Market
Handgames with playoffs, be sure to register.
Exhibitions of Inuit and Metis
Traditional POW WOW
This event is FREE